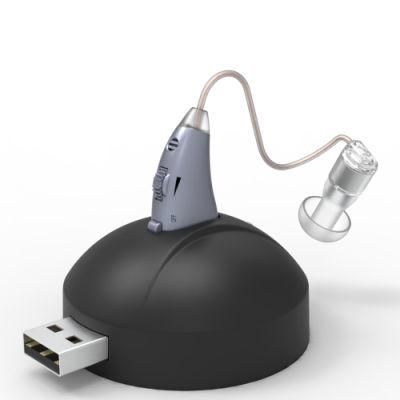 Rechargeable Batteries Mini Bte Hearing Aid Machine Sound Amplifier by Earsmate China 2021
Shenzhen Newmed Science Technology Ltd
Customized:OEM
Certification:UL, RoHS, CE, FDA
Condition:New
Output Type:High Power
Signal Processing Type:Simulated Hearing Aid
Application:Adult, Elderly
Model NO.:G100
Conduction Mode:Air Guide Hearing Aid
Principle:Simulated Hearing Aid
Type:BTE
Product:Mini Rechargeable Hearing Aid Bte
Sound Output:Max 115dB
Peak Gain:35 dB
Battery Life:20 Hours Last Working
Brand:Earsmate
Warranty:1 Year
Battery:Rechargeable
Fitting:Adults,Senior and Elderly
Tube:Thin Wire Tube
Transport Package:100PCS Each Carton
Specification:14*12.5*4cm
Trademark:Earsmate
Origin:China
HS Code:90214000
Production Capacity:60000PCS Per Month
Basic Info.
Model NO. G100 Conduction Mode Air Guide Hearing Aid Principle Simulated Hearing Aid Type BTE Product Mini Rechargeable Hearing Aid Bte Sound Output Max 115dB Peak Gain 35 dB Battery Life 20 Hours Last Working Brand Earsmate Warranty 1 Year Battery Rechargeable Fitting Adults,Senior and Elderly Tube Thin Wire Tube Transport Package 100PCS Each Carton Specification 14*12.5*4cm Trademark Earsmate Origin China HS Code 90214000 Production Capacity 60000PCS Per Month
Product Description
Rechargeable Batteries Mini Bte Hearing Aid Machine Sound Amplifier by Earsmate China
This New Earsmate Open fit wireless BTE rechargeable hearing aids are the over the counter (OTC) hearing device,just simply put the G100 BTE rechargeable hearing aid on your both right ear and left ear to start enjoying the natural sounds around you, there is no complex setup necessary.
This personal sound amplifier is built with the latest circuit and frequency control to adapt easily for different sound environments.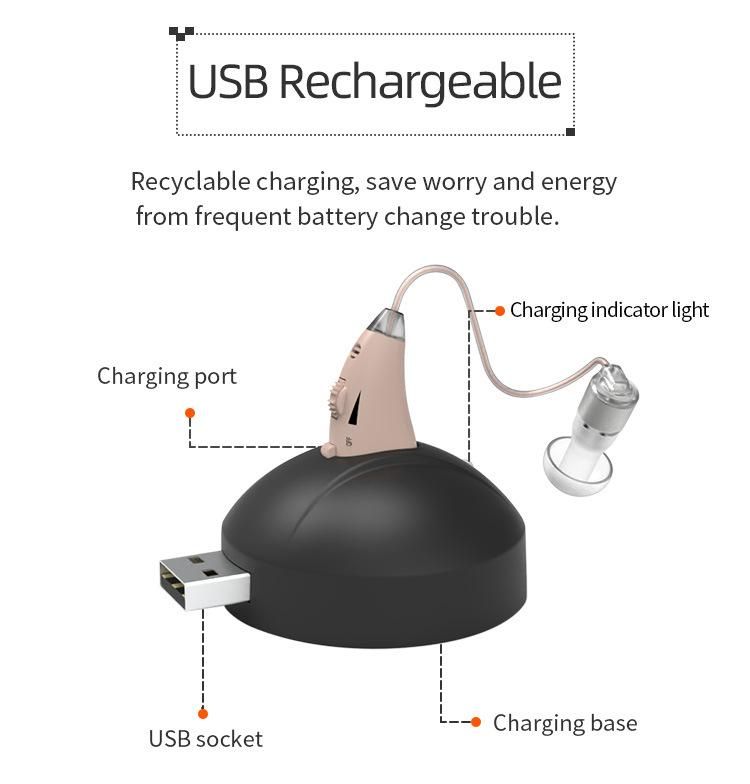 G100 Behind the Ear USB Charger rechargeable Battery hearing aid Sound Amplifier:
Key Features:
1.Peak OSPL 90 ( dB SPL): 115dB
HAF OSPL 90 ( dB SPL): 110dB
2.Peak Gain(dB) : 35dB
HAF/FOG Gain (dB) : 30dB
3.Frequency range(Hz) : 300-4000Hz
4.Distortion :
500Hz : 10%
800Hz : 5%
1600Hz: 3%
5.Equivalent Input Noise (dB): 30dB
7.Voltage: D.C.1.2V
8.Current: ≤5mA
9.Charging Time(H):4~6
10.Working Time(H):20h
11.Materials:ABS and Silicone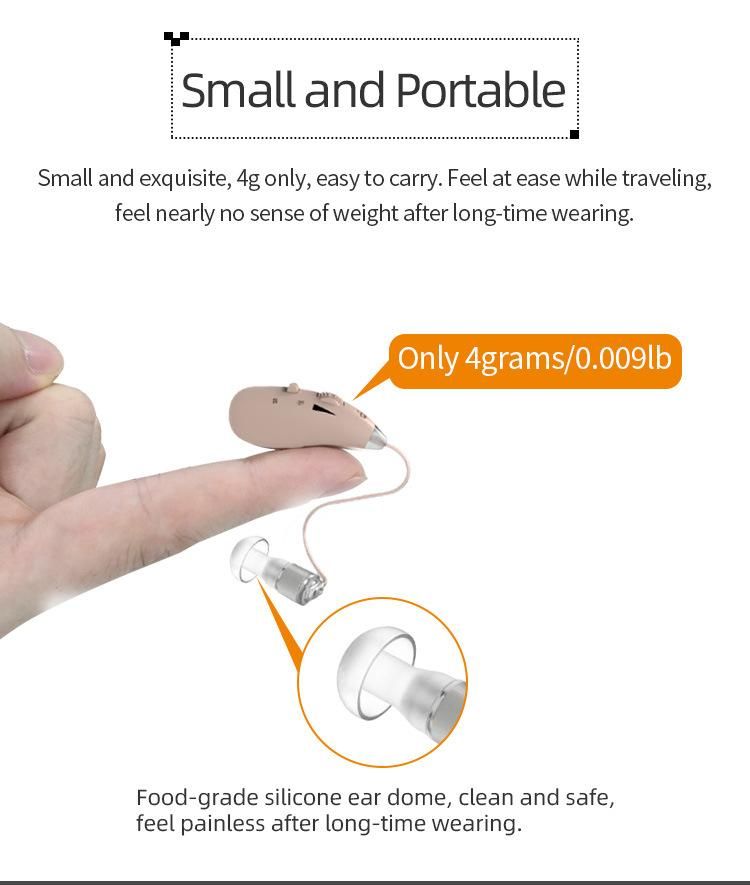 Instructions: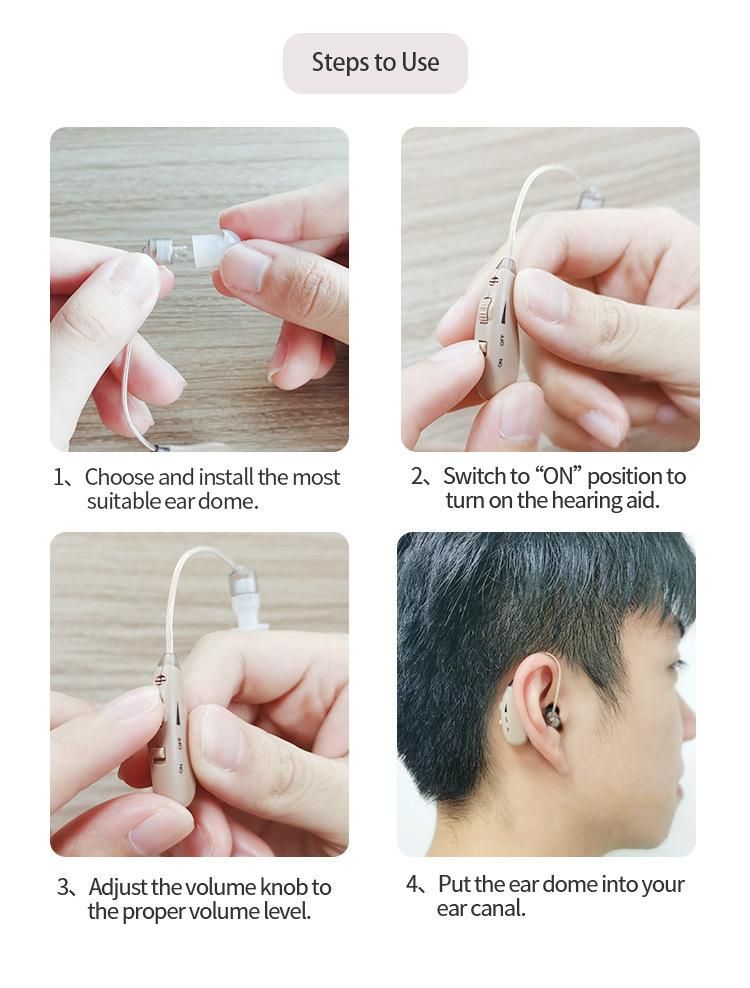 What's the Kit Including?
1 BTE Hearing Aid
1 Color Case
3 Ear Plugs (small, medium, large)
1 Cleaning Brush
1 Power Adapter
1 USB Cable ( Can use Power Bank-5V,1A output )
1 User Manual

Earsmate TIPS:
1.Causes of Hearing Loss
One of the most common "myths" about hearing loss is that only "old people" suffer from it! In fact, the reverse is true! The majority (65%) of people with hearing loss are younger than 65 and six million people in the U.S. between 18 and 44 suffer from hearing loss (Better Hearing Institute website).
The truth is that there are several causes of hearing loss with "exposure to noise" ranking high among the reasons. The primary causes of hearing loss are:
· Exposure to noise
Family history of hearing loss
· Medicine
Aging process
· Disease
Head trauma
2.Types of Hearing Loss
Not all hearing loss can be corrected through the use of hearing aids or alternative listening devices. The type of hearing loss determines the specific treatment required.
3.There are four types of hearing loss:
· Conductive: This could be caused by something as simple as earwax buildup!
· Sensorineural: This is caused when tiny hairs in the cochlea are missing or damaged.
· Mixed: This is a combination of conductive and sensorineural hearing loss.
· Central: Strokes and central nerve diseases are often the cause of this type of hearing loss.

Advanced Earsmate rechargeable Hearing Aid for Nice Hearing and Life
Terms and Conditions:
Payment terms: Paypal,Western Union,MoneyGram,T/T available
Lead time: 3-5 days
Shipping way: DHL/FedEx/TNT/UPS,or By air,by Sea-shipping
website:earsmate.en.made-in-china.com,earsmate.en.made-in-china.com,earsmate.en.made-in-china.com
Hearing Aids manufacturer China Terms and certificates: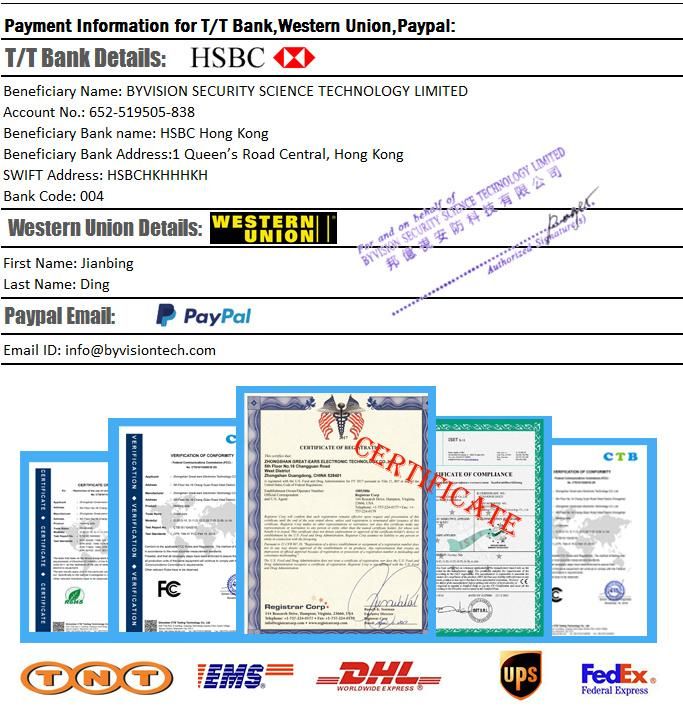 great-ears.en.made-in-china.com