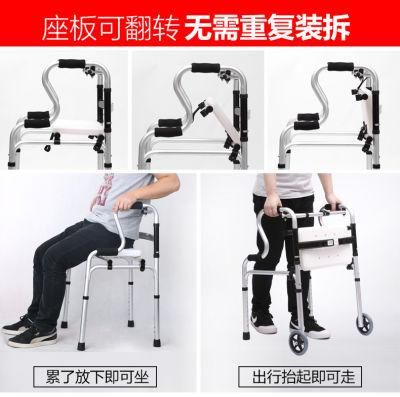 Factory Price Health Care Walker for Disabled Lightweight Aluminium Alloy Adjustable Walker with Wheel
Hebei Webian Medical Instrument Trading Co., Ltd.
Condition:New
Customized:Customized
Certification:ISO, CE, Free Sales Certification
Principle:Alternate Type
Using Ambient:Outdoor
Structure:Two Wheels
Model NO.:301
Transport Package:Carton
Specification:55*52.5(cm)
Trademark:forward health
Origin:China
HS Code:6602000090
Production Capacity:50000pieces,Month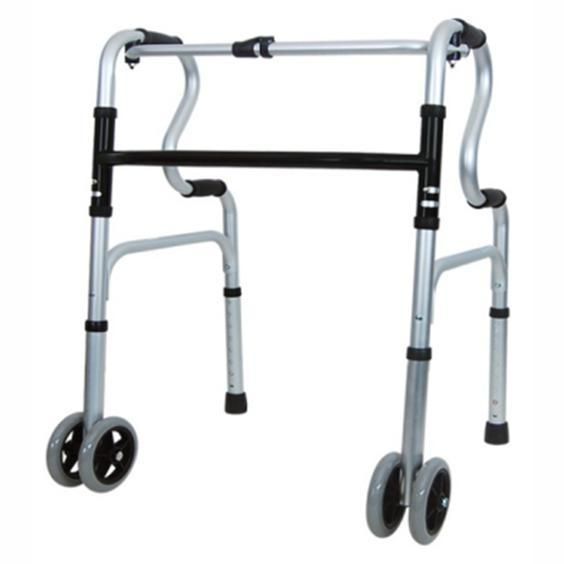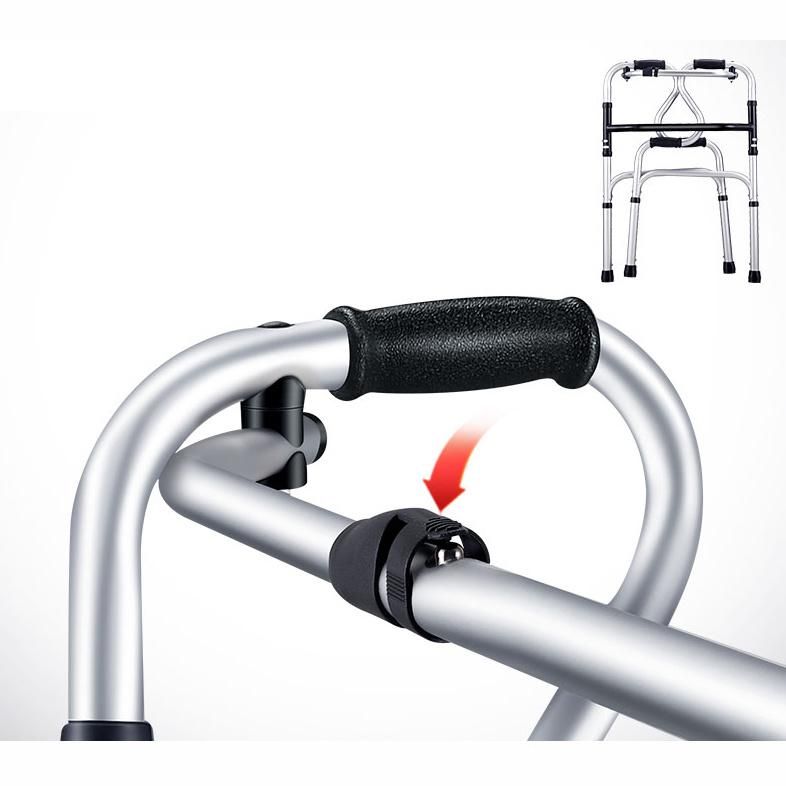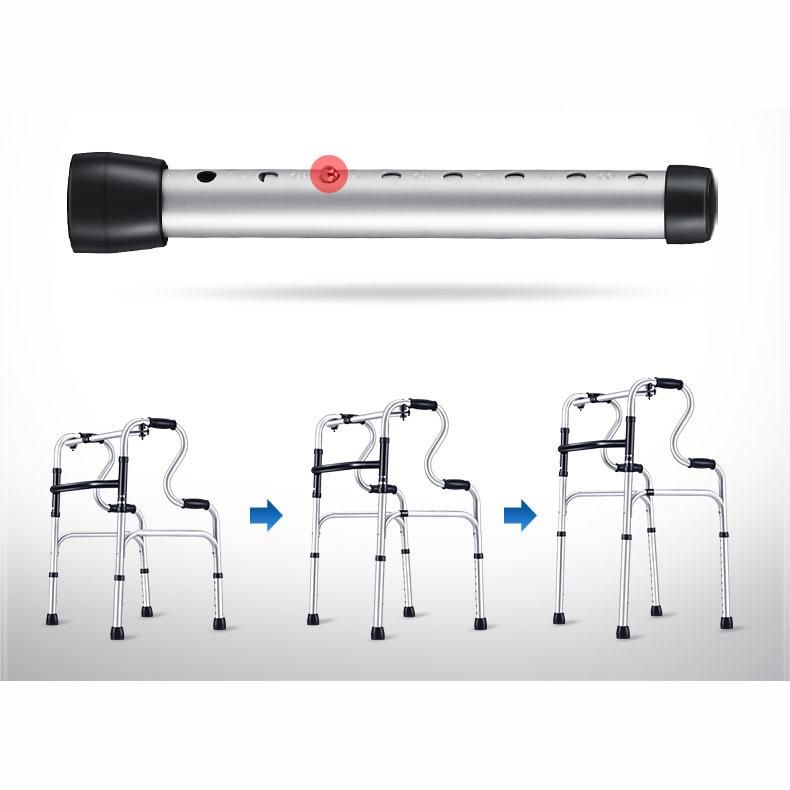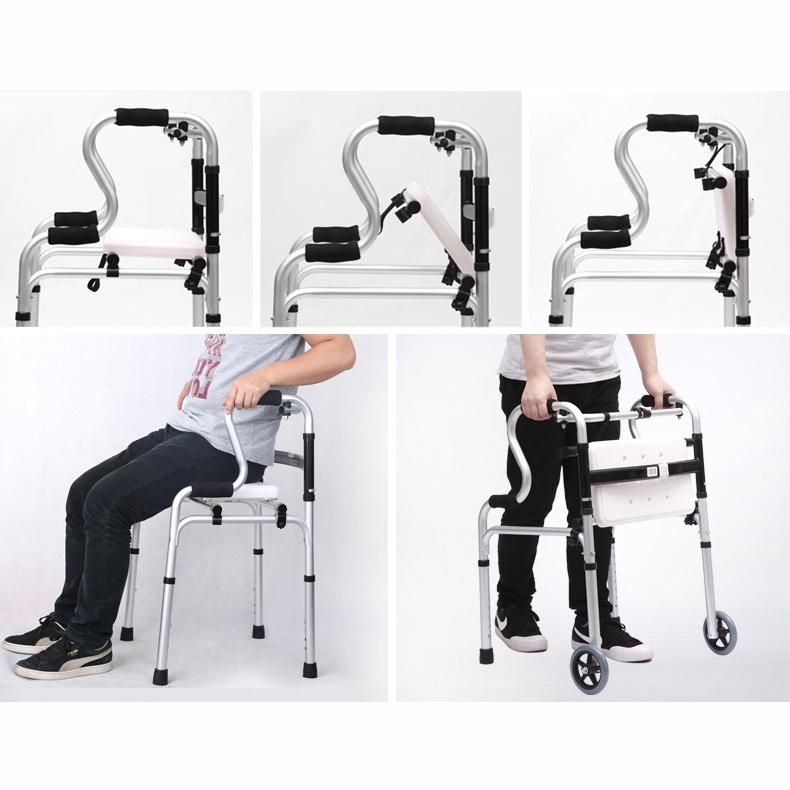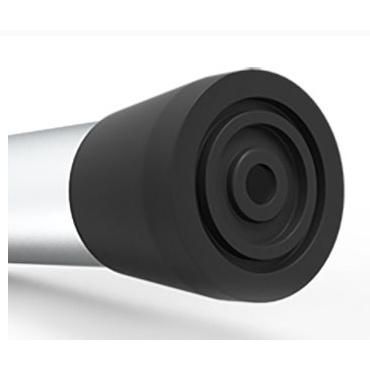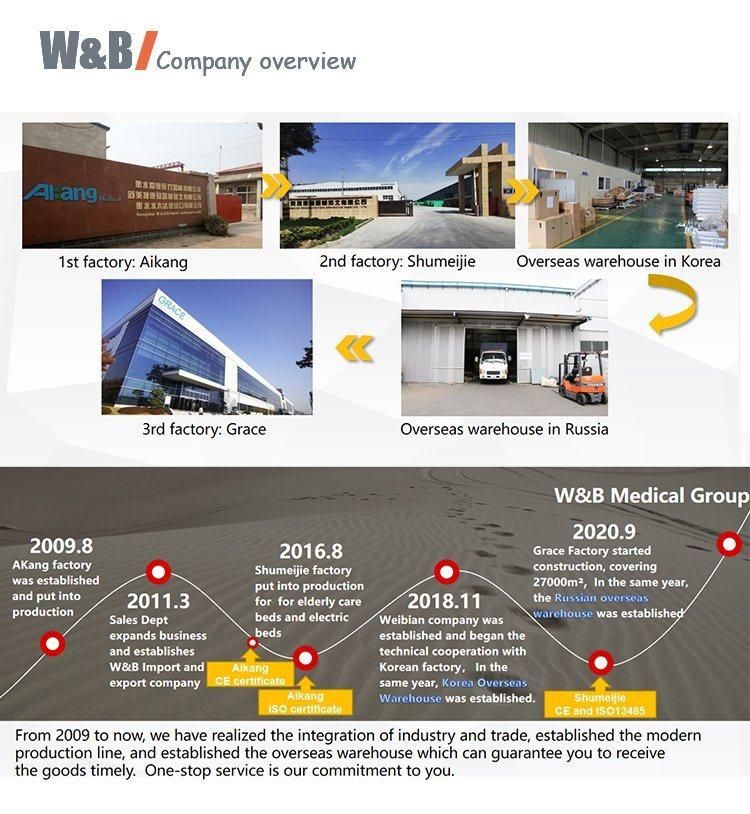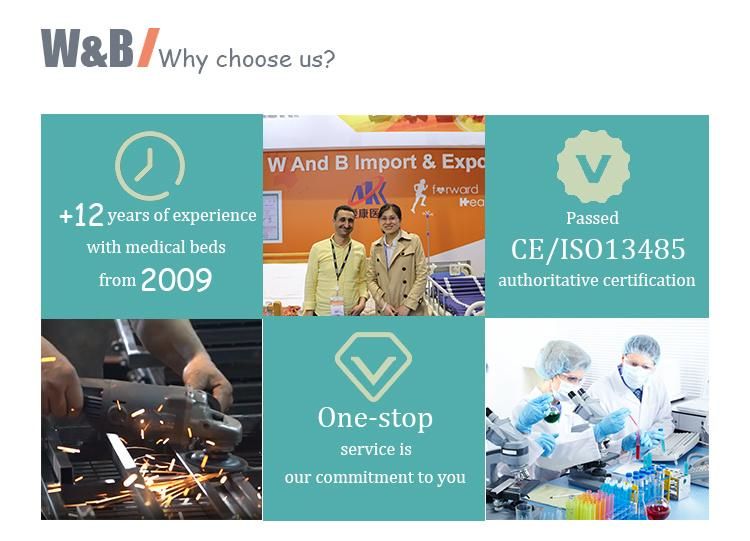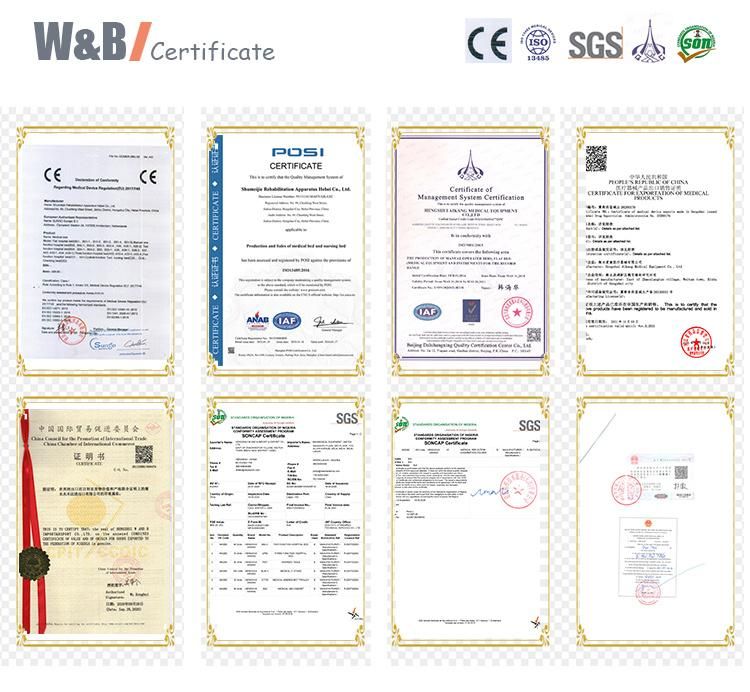 3
After-sales warranty:
--One year warranty
--Five-year maintenance
--Ten years of spare parts supply
4
Design brochure for customers
5
Provide installation video
6
Provide operation video
7
Installation Manual
8
Design label and paste on the packages
9
Accept customized orders
OEM/ODM Basic Introductions
Accessories Change
Accept accessories change according to your need, please contact us for different accessories.
Size Change
Hospital beds length can be changed easily according to your need. Because ABS headboard and footboard width is hard to change, so hospital beds width is hard to change. If choose wooden type headboard and footboard, change hospital beds width is easy to realize.
Logo
Your logo can be put onto both packaging carton box and hospital beds. Please contact us for references cases.
Bed Color Change
Bed body color can be changed according to your need. But MOQ is needed.
Packaging Box
We use 5-layer and 7-layer cartons to pack hospital beds. It is strong enough for common products. Special requirements, please contact us.
FAQ:
Q:Are you a factory?
A:Yes, We are a professional manufacturer and designer of hospital beds and relate medical products. We have our own R&D team, We established our first factory in 2009
,after 12 years development, we have build up a new modern factory,we also build our abroad warehouse in Russia and Korea
.
Q:
How do you guarantee quality
?
A:In order to ensure the quality of the products, our factory has a complete quality control system and under ISO13485:
1.IQC:(Incoming Quality Control)the materials are the basis of quality. IQC can control quality problems in the front and assist suppliers to improve internal quality problems. Strictly controlling the raw materials can reduce the damage rate.
2.PQC:(Process Quality Control)PQC belongs to Designated inspection or acceptance inspection. It monitors the quality fluctuation of semi-finished products and improve the quality of products timely. PQC is the most powerful guarantee of production quality.
3.FQC:(Final Quality Control)The product should be tested before finished. This link ensures that the product is qualified upon entry into packaging or storage.
4.OQC:(Outgoing Quality Control) it also is our pre-shipment inspection system. Tt is the last quality inspection of the products before they leave our factory. Mainly check and confirm the product quantity, function, packing list and label etc, to ensure consistent with the order, and lay the foundation for customers to win the market.
Q:
Do you accept custom products
?
A:
Our
R&D
team will continue to introduce new styles, these styles are the most attractive to customers in the exhibition every time. Moreover, the R&D team can quickly draw detailed design drawings when receiving customized styles from customers, cooperate with production to produce samples, and propose improvement plans many times in the process, which benefits customers and avoids market risks. Therefore, customers have already contacted us. A long-term cooperative relationship has been reached.
Q:What additional sales services do you provide?
A:We provide you with a full range of sales plans, sales posters, and sales brochures according to your needs. If you have any questions, you can communicate with us in time. We will reply within 24 hours and propose solutions within 48 hours.
Q:
What's your warranty policy
after-sales service?
A:Our guarantee is one-year warranty, five-year maintenance, ten-year spare parts supply. In addition, we provide you with a full range of after-sales service from purchase to use. We will introduce you to the detailed functions of the product when you buy it, and after delivery Send you a shipping notice so that you can arrange a time for picking up the goods in advance; after getting the goods, we will send you a satisfaction survey form so that you can give us suggestions; if there is a problem, we will reply within 24 hours and propose a solution within 48 hours .